Once every few months, we put together a compilation post of some of our favorite client renderings. Usually we put them in a big list, but this time we thought we'd put together some galleries, separated by type of rendering, and then point out some key features of the different types of renderings you might be interested in.
Sometimes it's the most subtle features in a 3D rendering which make it "pop" the most. They look real, sometimes basically like photographs, because of these small details. The subtle shadows or light effects. The reflections on a pool of water or the light reflecting off a counter top. The individual blades of grass or leaves on trees. And as in the virtual reality project at the end of this blog post, the ability to actually walk through the design with a virtual reality headset on, so you're as close as you can possibly get to actually being there in the building!
So without further ado, here are our favorite 3D renderings from the last few months and why we like them so much. And remember, if you work with us and we pick your rendering as the #1 rendering of the month (we send out an email each month with our top 10), then you'll get $100 off your next rendering with us!
Floorplan Renderings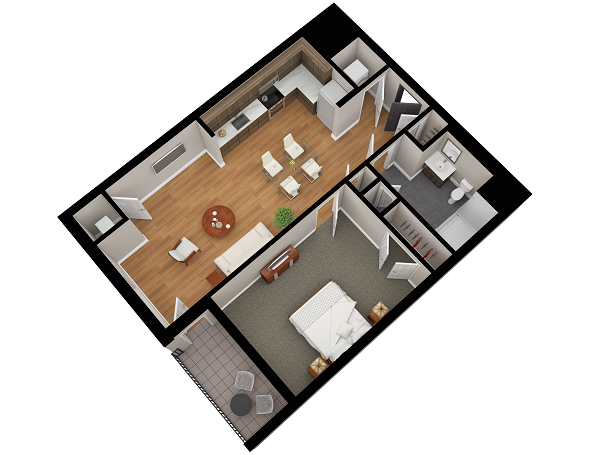 3D floorplans are one of our most popular services, and one that we get a lot of enquiries about through this site.
What we like:
Seeing everything in miniature! It really makes it easy to visualize a project in a way you can't otherwise by seeing it from a bird's eye view

The open doors and cupboards, so you can see how spaces interact

The realistic linos and floor covering textures.
For more information on 3D floor plan renderings, check out our page here.
3D Exterior Renderings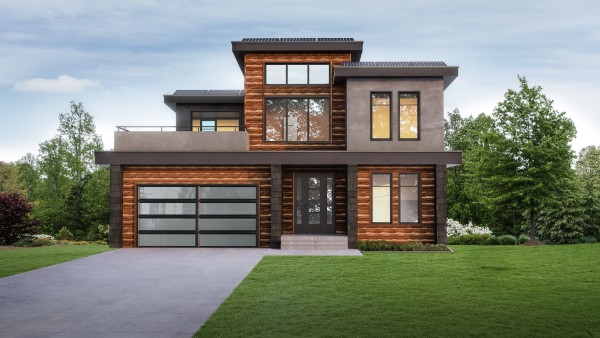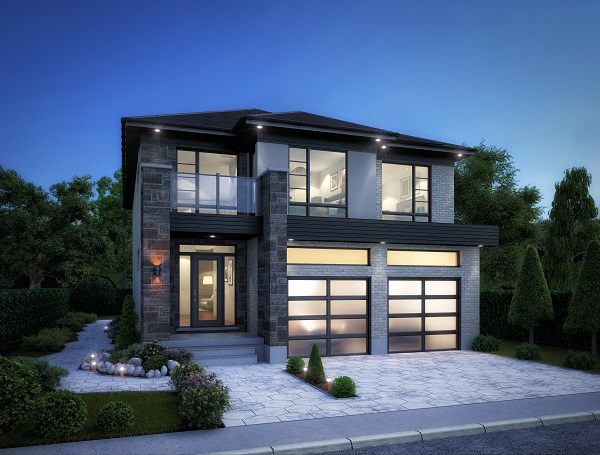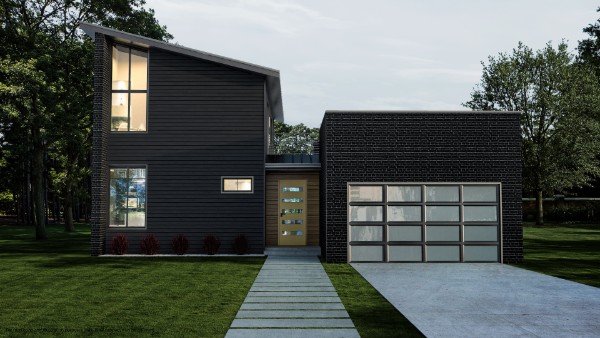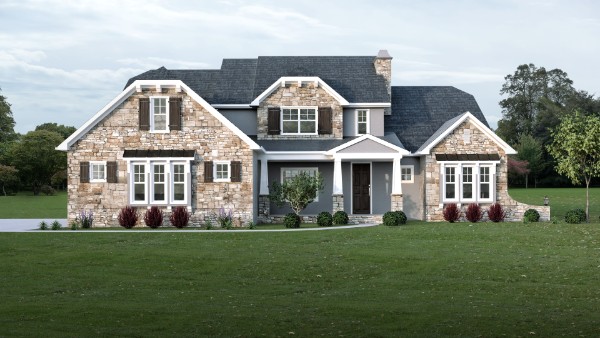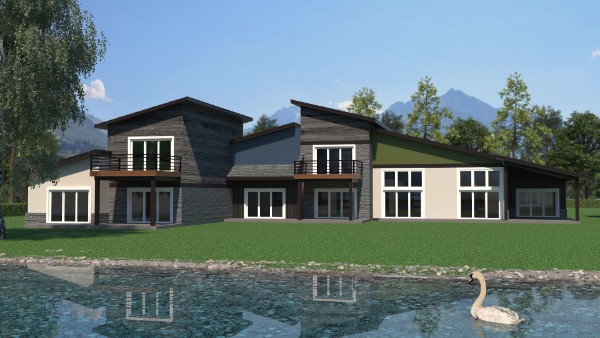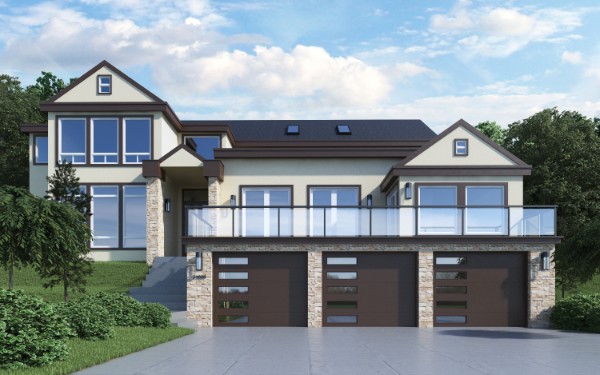 3D exteriors allow you to see your proposed building in context in your yard, street or neighbourhood. Here are some of our favorites!
What we like:
The realistic textures in the grass, sky and trees - some of these you would think are photographs!

The path lighting and internal lighting in the third image along. It's the small details that really make renderings shine.

The swan in the pool of water. We can add any additions to your rendering you like, cars, people or animals for instances to give a fuller perspective of the place you're going to build

Perspective - we can design a building from any angle or zoom level.
For more information on exterior renderings, check out our page here.
3D Interior Renderings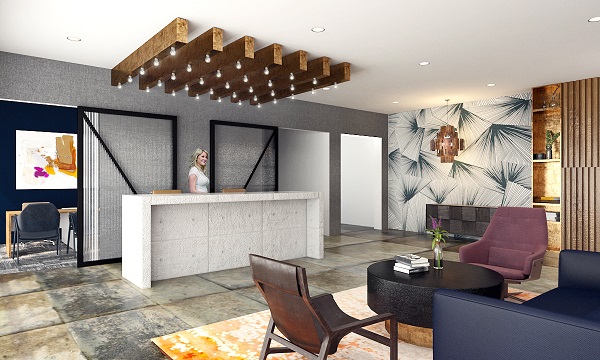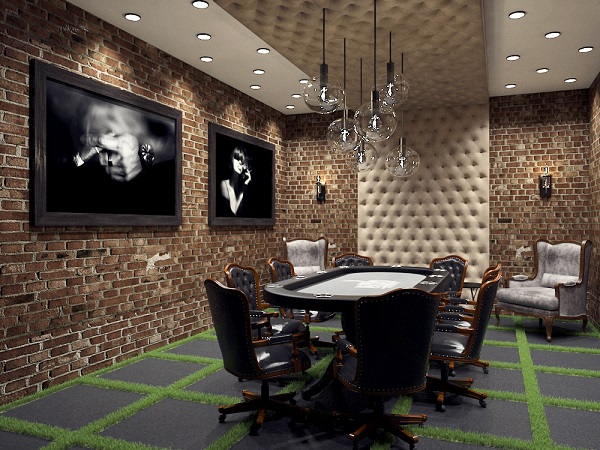 3D interiors are another very popular service, especially with interior designers. These are some of our very favorite renderings from the last few months.
What we like:
The person behind the bar - again, adding people into renderings makes them really come alive

Adding artwork to walls to really finish off a space

The wood flooring of the second rendering is also lovely, very warm and inviting

The difference between textures - you can almost feel the difference between the lino, wood flooring and the blue material of the sofas in the second last image here
For more information on interior renderings, check out our page here.
Commercial 3D Renderings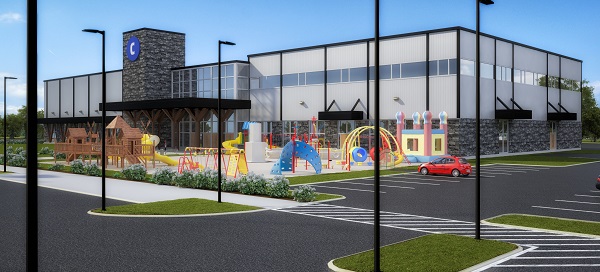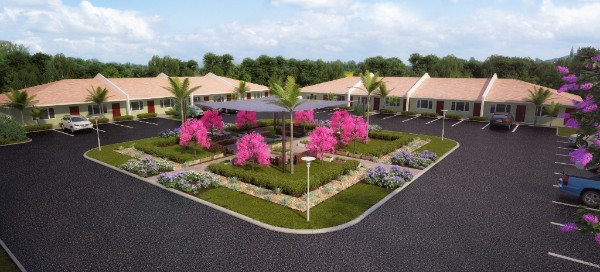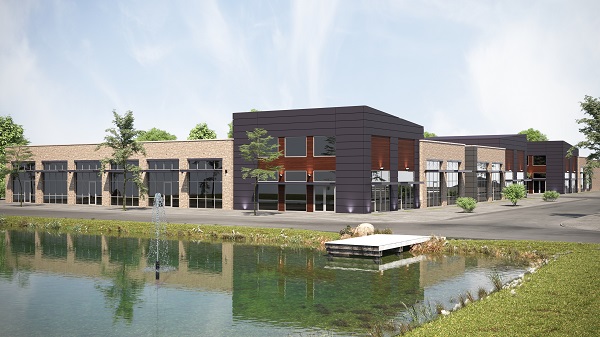 We don't only do rendering for houses and homes, a large proportion of our projects are also commercial in nature on a much wider scale.
What we like:
Commercial renderings often let us put a project in perspective - a carpark, a man-made lake, a neighbourhood - so you can really zoom out and see perspective

We can add signage, playgrounds, parking spots or anything you need in your rendering!
If you have any questions about how we can help with your next 3D rendering project don't hesitate to call us 1.877.350.3490 or email info@render3dquick.com.
Examples From a MASSIVE Virtual Reality Project We Completed Recently
We just finished this MASSIVE Virtual Reality project for a pretty major builder in the USA and we thought that you might like to check it out! If you've never tried using virtual reality to walk through a real-estate property you might be in for a shock at just how realistic it can be.

It's important to note, these properties DO NOT EXIST! Our VR designers are so good, that the renderings turned out so real that they look like scans of pre-built homes but in reality these homes don't even exist! You'll be amazed at how real they look.

Click on any of the images below to see the VR tours we did for the homes in the development. On top of the Virtual Tours we also did a fly by animation of the entire property and a bunch of 3D renderings as well. You can view the animation and rendering finals for the entire project here if you're interested.
PRETTY AMAZING RIGHT!?
This is the first time this builder has used VR to sell their homes and definitely won't be their last, because they absolutely LOVED IT! Have you thought of using VR to sell your properties?
Call us anytime to discuss how it all works 1.877.350.3490 or email info@render3dquick.com with any questions.